Steven Moffat and Mark Gatiss have tried to replicate their Sherlock magic with Netflix's Dracula, but the end result is highly disappointing. The 1897 novel Dracula, written by Irish author Bram Stoker, is one of the most influential stories ever written, and one of the most adapted books in the history of pop culture.
The story of a Transylvanian vampire and his quest to conquer London has charmed and thrilled readers for over 120 years.
Recommended content:
Marvel star inspired Dracula series on Netflix
Countless films, TV shows, books and various forms of media have taken Dracula as their main source and the Count himself remains one of the true idols of the 19th and 20th centuries. It is not difficult to see why Steven Moffat and Mark Gatiss would like to give their approach to Dracula.
After all, they did it with another of the undisputed pop culture icons, Sherlock Holmes, and created a phenomenon as well as helping to form Benedict Cumberbatch as a star. Sherlock, however, ended low and left many of the show's most zealous fans with a bad taste in their mouths.
Dracula stars Danish actor Claes Bang as Count and has taken heavy liberties with the source material. This is quite common in Dracula's adaptations – in fact, few of them follow the book, preferring to use their characters and plot points freely to address contemporary ideas and concerns.
See too:
The Witcher producer promises "surprises" before season 2
In many ways, Dracula exemplifies the numerous problems fans have with Moffat's style and themes and how he tends to fall into the same holes in every story he plays. For any fan who has grown tired of his career in Doctor Who or has been disappointed in the way Sherlock ended, Dracula's problems will seem very familiar.
The modern twist was a bad idea
At the end of the second episode, Dracula wakes up from his underwater sleep and crawls on Whitby Beach, only to find that he has been sleeping for 123 years and woke up in 2020. Moving Sherlock into the present era was a smart move where modernized elements have context. But with Dracula, the sudden change was not a good idea.
Many stories of time travel have caused the person or creature of a bygone era to confuse and enjoy modern technology, which often seems like a cheap excuse for bad jokes. Dracula suffers the same fate, and there is something not amusing or interesting about watching this devastatingly dangerous creature of the night take selfies or get excited about a refrigerator.
Dracula was at his best as a period production, allowing Moffat and Gatiss to present beautiful Gothic scenes and humor inspired by the Hammer Film Productions horror films. They could not replicate this tone with the modern setting, nor did they seem to have a reason to do so beyond the turnaround.
The twist did not add anything new or exclusive to the narrative, which was already seriously clueless. The only fun or intrigue that comes from the ambiance is the novelty of seeing Dracula choosing his next meal at Tinder, and yet other Dracula movies have done it much better, like Dracula in the Miniskirt World.
See too:
How does Netflix measure the success of the series? We explain!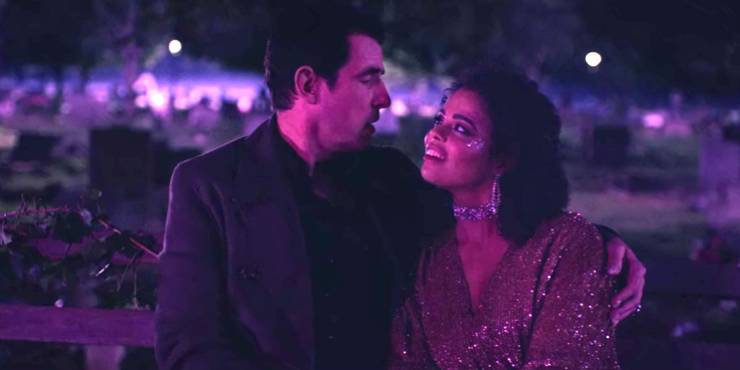 Lack of character development and treatment of Lucy
Most of Dracula's focus is on the character known as Sister Agatha (played by Dolly Wells), and then on her descendant in the modern day episode, Zoe (also played by Wells). She is revealed a Van Helsing and is the version of this story of the Dutch doctor who helps bring down Dracula.
She's not a bad character, although she often looks like a representation of Moffat's worst habits when it comes to writing women. The problem with her is that she occupies so much of the spotlight of the three episodes that the new characters and the original book can't help but suffer as a result.
Mina Murray, Jonathan Harker's fiancee, is reduced to an almost silent figure who does little but cries and makes an especially stupid decision at the end of the first and only episode in which she actually appears. Given how crucial Mina is to the novel, the adaptation proved particularly disappointing here.
Jonathan does better (or much worse, in terms of his fate), but the construction the episode gives us in showing the trauma he deals with is quickly dismissed in the second episode. Modern characters are little more than clichés.
Jack Seward is now a pouting medical student. Quincey has several lines and no impact on the plot.
Renfield does better because he gets the funniest (albeit meaningless) touch of the episode as Dracula's lawyer. The person who suffers the most, unfortunately, is Lucy Westenra.
Lucy is the character that tends to be problematic in most of Dracula's adaptations. In the book, she is a healthy, if somewhat naive young woman with three romantic suitors wishing to marry her.
Her immense capacity for love makes her a symbol of sweetness and purity – the kind Dracula wants so corruptly. She even says she wants to marry the three men so that none of them feel rejected.
This is not greed or promiscuity on her part: it is a genuine show of affection. Unfortunately, most adaptations make it Lucy as an uninhibited woman who loves to chase and manipulate the poor boys.
At best, it is lazy writing. At worst, it is shameful.
Moffat and Gatiss try to fix this problem, but it does not deny how they spend their entire arc framing her as sexually unstable and uninterested in the feelings of their romantic partners. She is framed explicitly as sexually arbitrary and deeply obsessed with her own beauty.
This adaptation of Dracula made Lucy willingly offer herself to the vampire instead of being traumatized, but her fate remains utterly cruel. After being killed by Dracula, she must wait to be raised from the dead and be with him, but she did not have her family organizing a cremation during the funeral.
So when she shows up at Dracula's house after her funeral, she is charred. At first she still looks pretty and looks smug at her distorted reflection, but after seeing what she has become, she immediately wants to die (which Jack Seward helps to happen).
The implication here is that Lucy's sin was her own vanity and that her unpleasant fate was more than worthy of her stupid decisions. That was an incredibly sexist ending that turned a complex woman of love and desire into a stupid girl.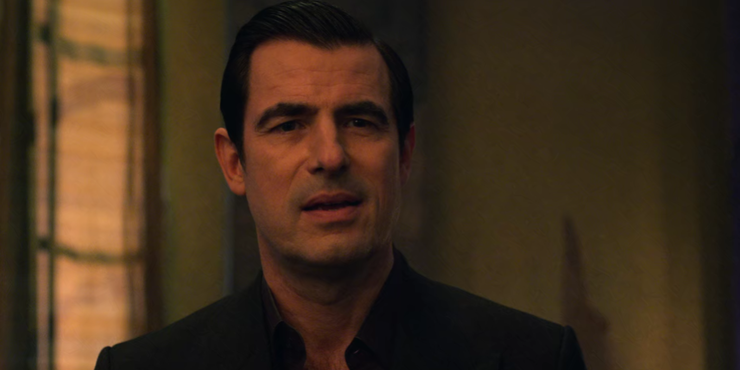 False representativeness
Before Dracula debuted, Steven Moffat commented on how Dracula was not bisexual, but "bi-homicidal" in an attempt to anticipate any fan talk that inevitably surrounded the Netflix series. Sherlock was especially popular with fan fiction writers, largely because the show often leaned toward the LGBTQ subtext.
With Dracula, it could only seem like a "nothing homo" warning, and fans were even angrier at the comment when, in the first five minutes of the first episode, a character asked Jonathan Harker if he had sex with Dracula. Dracula also refers to Jonathan as his "bride" and every moment of contact he makes with a victim, regardless of gender, is shown in a deeply sexual way.
The implication is clear from the way Dracula devours humans and what a pleasant experience it should be for him. Moffat may be eager for the public to know that Dracula is not gay, but he is certainly happy to enjoy these moments of LGBTQ subtext for all their value.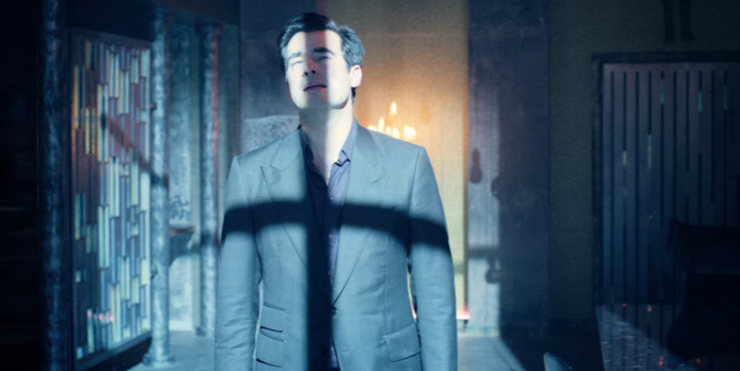 The end is terrible
Steven Moffat loves to come up with great ideas and promise luxurious ends with complicated and almost labyrinthine plots. The only problem is that he rarely knows how to do that or gets bored with his own ideas and just doesn't try hard.
This is most evident in Sherlock, when the series created a huge mystery about how Sherlock survived the fall that supposedly killed him, then seemed to punish his own audience for worrying about the solution they had promised without ever delivering one. Dracula does not go that far, but suggests a larger drama where it can provide none.
Much is said about Dracula's mysterious origins and why he suffers from the diseases that plague vampires: allergy to sunlight, fear of the cross, and the inability to enter an uninvited room. The program promises an answer to these questions and offers some clues that would be highly satisfactory.
Instead, the answer is a huge thematic and emotional disappointment that offers no drama or satisfaction to the viewer, and the Netflix series ends very badly as a result. Once again, Moffat attracted people with big promises and dismissed them at the last minute.
There are other issues with Dracula that we could list for days if needed. The plot's many abandoned topics and abandoned characters, such as Renfield, the hurried nature of the entire third episode, the lack of real thematic development…
What proves the most daunting thing about this series is how all its problems are the same as those found in everything Moffat has done. At…
. (tagsToTranslate) dracula (t) netflix (t) articles