Game Gear Micro. Image: Reproduction.
This Tuesday (2), SEGA unveiled the Game Gear Micro, a miniature edition of the company's classic portable video game. Measuring about 40% of the original size (80mm W x 43mm H x 20mm D), the device is another one of the commemorative actions of the Japanese company's 60th anniversary. Check out the reveal announcement below:
The product has a 1 inch screen and is powered by two AAA batteries or via a USB cable sold separately. There is no type of connectivity between two devices, which makes the Game Gear Micro a single player.
Four color-defined models will be marketed, each of which will house a combination of different games. Check out what they are:
Game Gear Micro – Black
Sonic – The Hedgehog – 1991
Puyo Puyo – 1991
Royal Stone – 1995
Outrun – 1991
Game Gear Micro – Blue
Sonic & Tails – 1993
Gunstar Heroes – 1995
Sylvan Tale – 1995
Game Gear Micro – Yellow
Shining Force – 1992
Shining Force 2 – 1993
Shining Force – Final Conflict – 1995
Game Gear Micro – Red
Last Bible – 1994
The GG Shinobi – 1995
Columns – 1990
Big Window
Whoever played with the original Game Gear (almost 3 decades ago) may no longer have those things in sight. Thinking about it, SEGA will also make available the Big Window, a device that can be fitted in front of the Game Gear Micro screen, increasing the screen size a little more. However, this magnifying glass for the time being will only be sold to those who buy the 4 models, which leaves the games with a price of 27,255 yen, or R $ 1305.30 at the current price.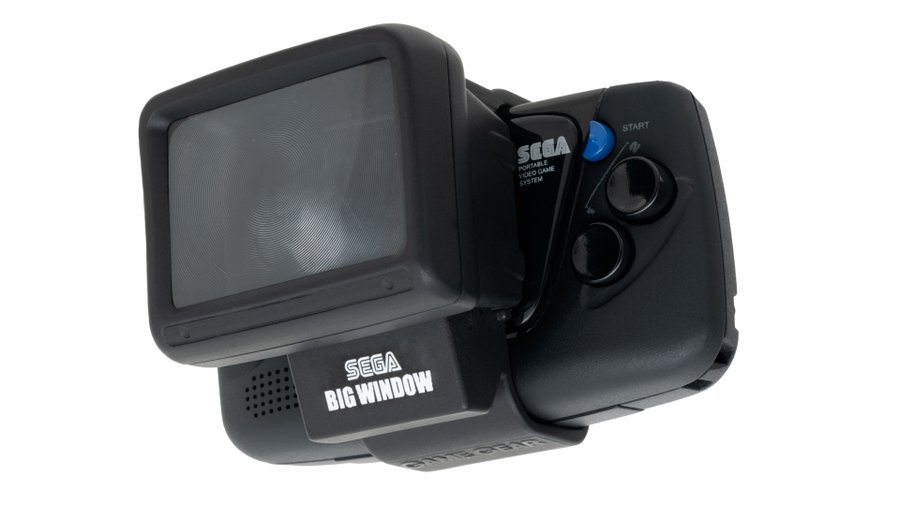 Judging by the absence of memory card slots, everything indicates that it will not be possible to insert games from the original system by this means. There is a chance that this will happen from the UBS cable, but nothing has been reported yet.
According to the product's official website, Game Gear Micro is scheduled to launch in Japan on October 6, 2020 exactly 30 years after the original launch, made in Japan. The price is set at 4,980 Yen, excluding taxes (about R $ 238.76 at the current price).